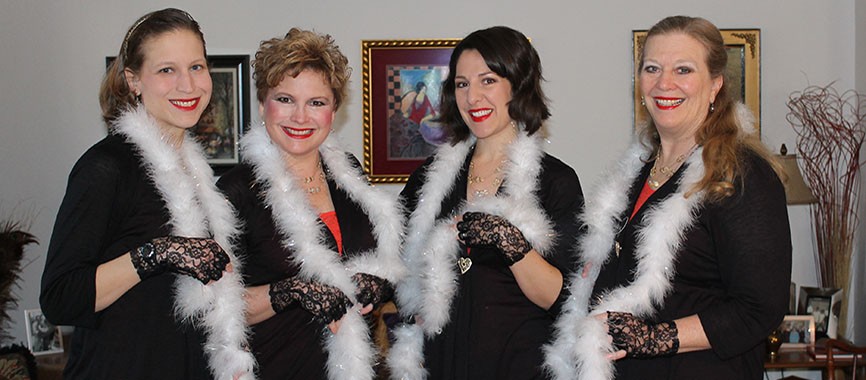 Lace
Quartet members (from left to right): Ariel King, Ellen Policastro, Christine Tenekjian, and Laurinda Queen.
Lace has been singing together since 2009, and their diverse musical pasts make for an intricate weave of voices.
Laurinda Queen adds her wisdom and sultry baritone to the pattern, while Ariel King's church choir experience could explain a tenor voice the angels envy. Blessed with a wide vocal range, Christine Tenekjian has sung lead and tenor, but she now belts out one bodacious bass embellishment after another in this group. And Ellen Fussell Policastro leads with her jazzy rock roots to tie it all together.
For more information, connect with Lace on Facebook.