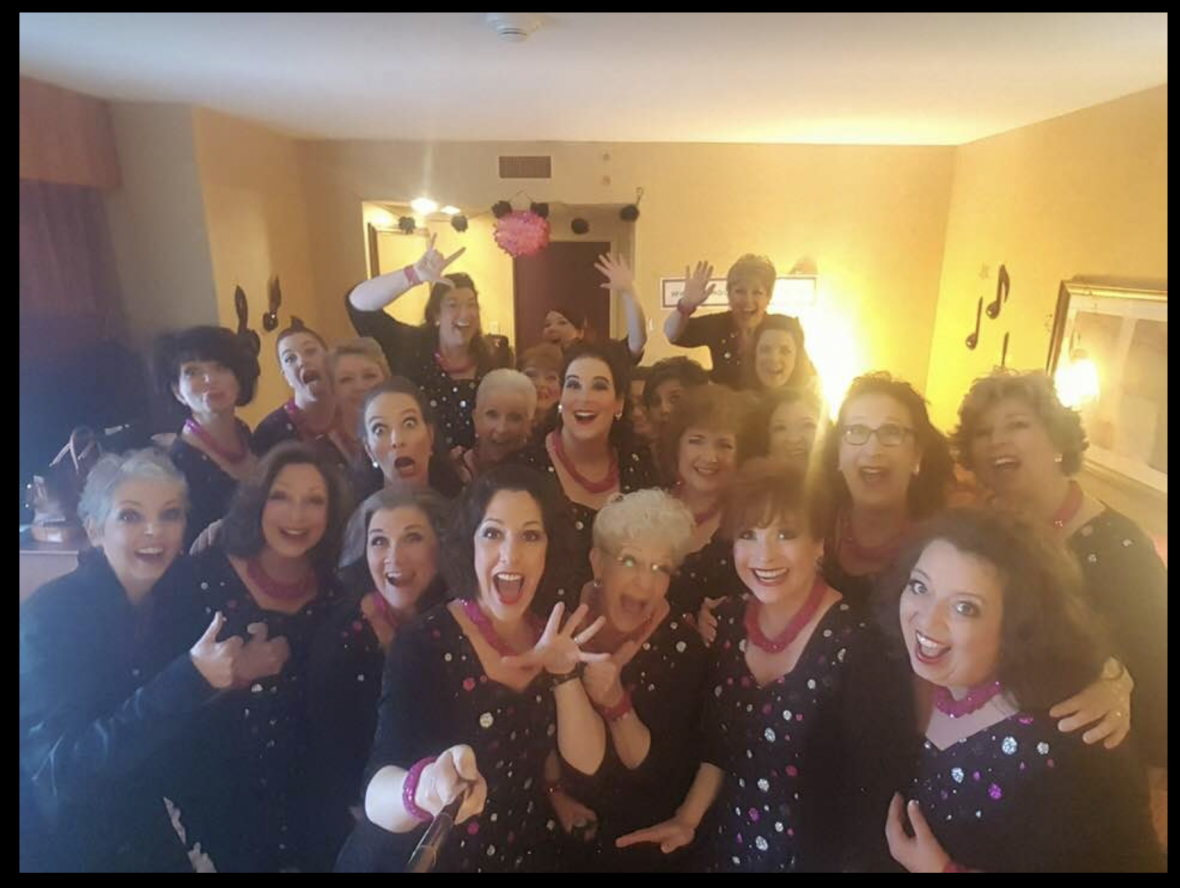 What a Weekend!
Our regional competition just ended, and we are once again the proud owners of two medals: first place small chorus, and third place overall. Not only did we come home with those medals, but:
Two of the four judges had us ranked in first place
Our score was 614, just ONE point below second place and just FIVE points below first place. 
Our competing quartets placed third (Game of Tones) and fifth (Sky High). Sky High also won the novice award, available to quartets with at least two members who are new to competition.
As always, we had the BEST party room!
Now it's time to turn our attention to preparations for our international competition in St. Louis this fall. We have our theme (but we're not telling what it is) we have our songs, and we're designing our costumes and make-up. We can't wait!