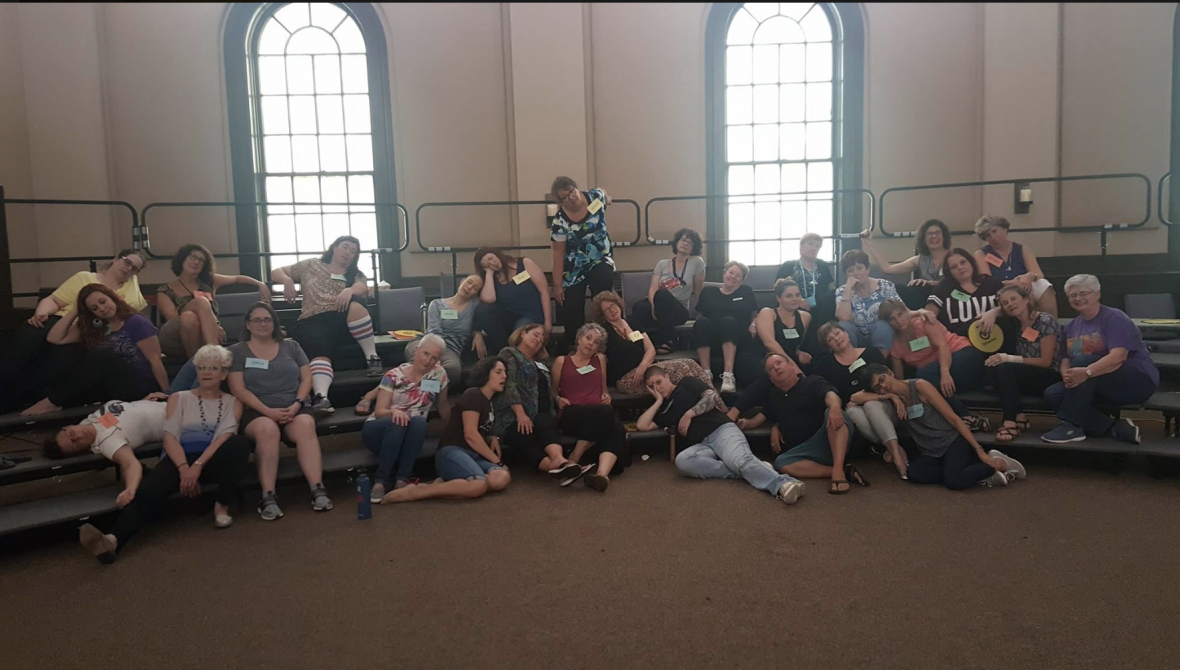 See us on the St. Louis Webcast!
Don't be fooled by the image above, taken at the end of an incredibly productive day of coaching with the fabulous Jim Arns. We're working hard and can't wait to hit the stage in St. Louis on October 16 to show what we've been working on all summer.
For those who won't be in St. Louis, you can catch our act on the Sweet Adelines webcast: http://www.sweetadswebcast.com/. It's absolutely free, though they welcome donations to help cover expenses. 
We are scheduled to be on stage at 7:20 pm Central Time--that's 8:20 pm for those of you in the east. However, schedules can change and it's common for the contest to run a little behind.