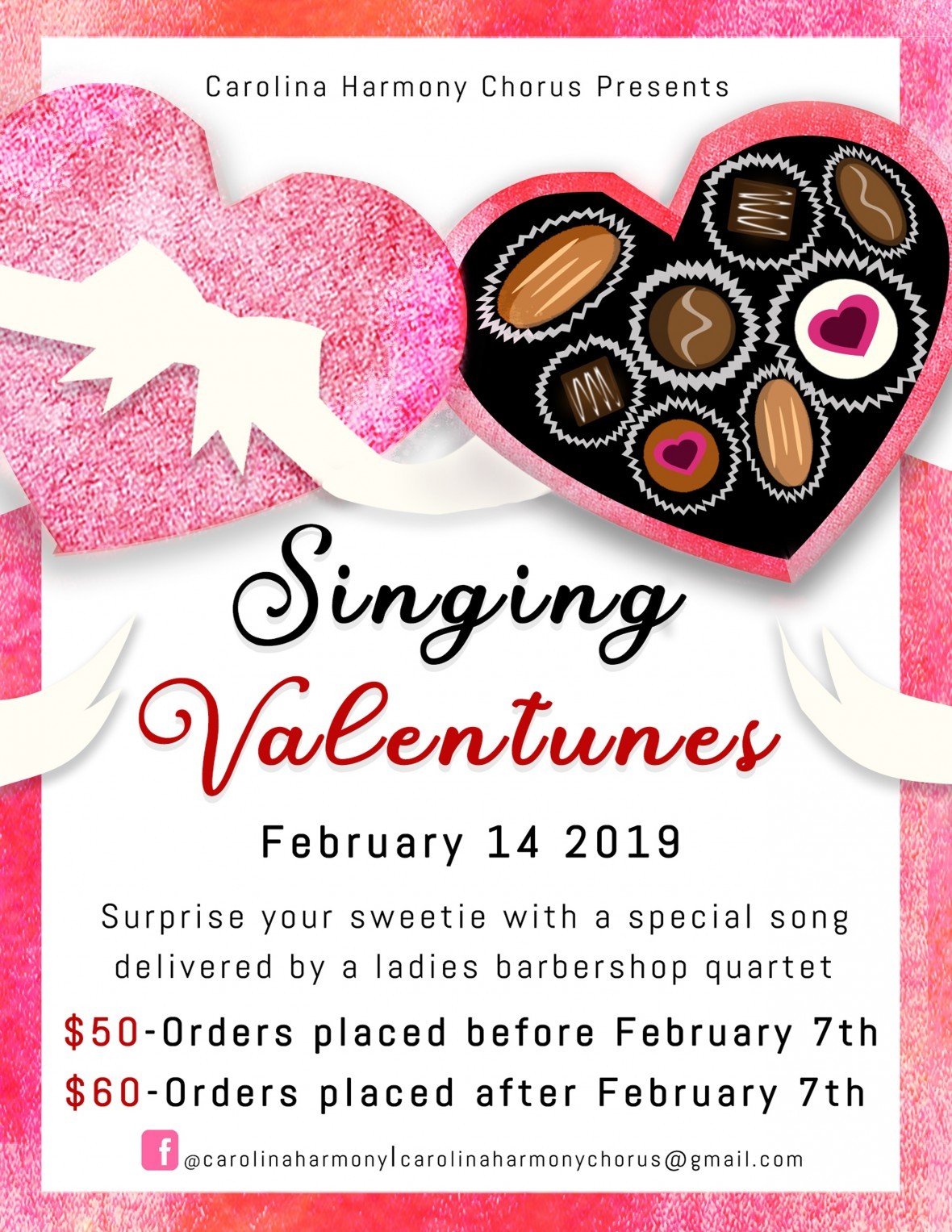 Singing Valentunes
Every year on Valentine's Day, the Carolina Harmony Chorus sends out quartets to spread love and cheer. In past years we have delivered "Singing Valentunes" to individuals or small groups, ordered by their loved ones. We also love to spend any extra minutes we have going to hospitals, outpatient treatment facilities, nursing homes, and anywhere else we think folks might enjoy hearing a happy tune. This year we thought - why not take some requests?
Send us a donation (at https://www.gofundme.com/CHCValentunes) aong with an idea of a place in the Triangle area (and approximate time) we could send a quartet on Valentine's Day Feb 14th, and we will do our best to fulfill your request! We are a non-profit group, using funds for renting rehearsal space, coaching sessions, director payments and the like. Performances are our primary (and absolute favorite) fundraisers. We will take requests and donations until Valentine's Day - but get yours in early to be sure we are able to accommodate!
Thank you for considering supporting our efforts - it means so much to us to be able to "spread the love" by doing what WE love - making music!