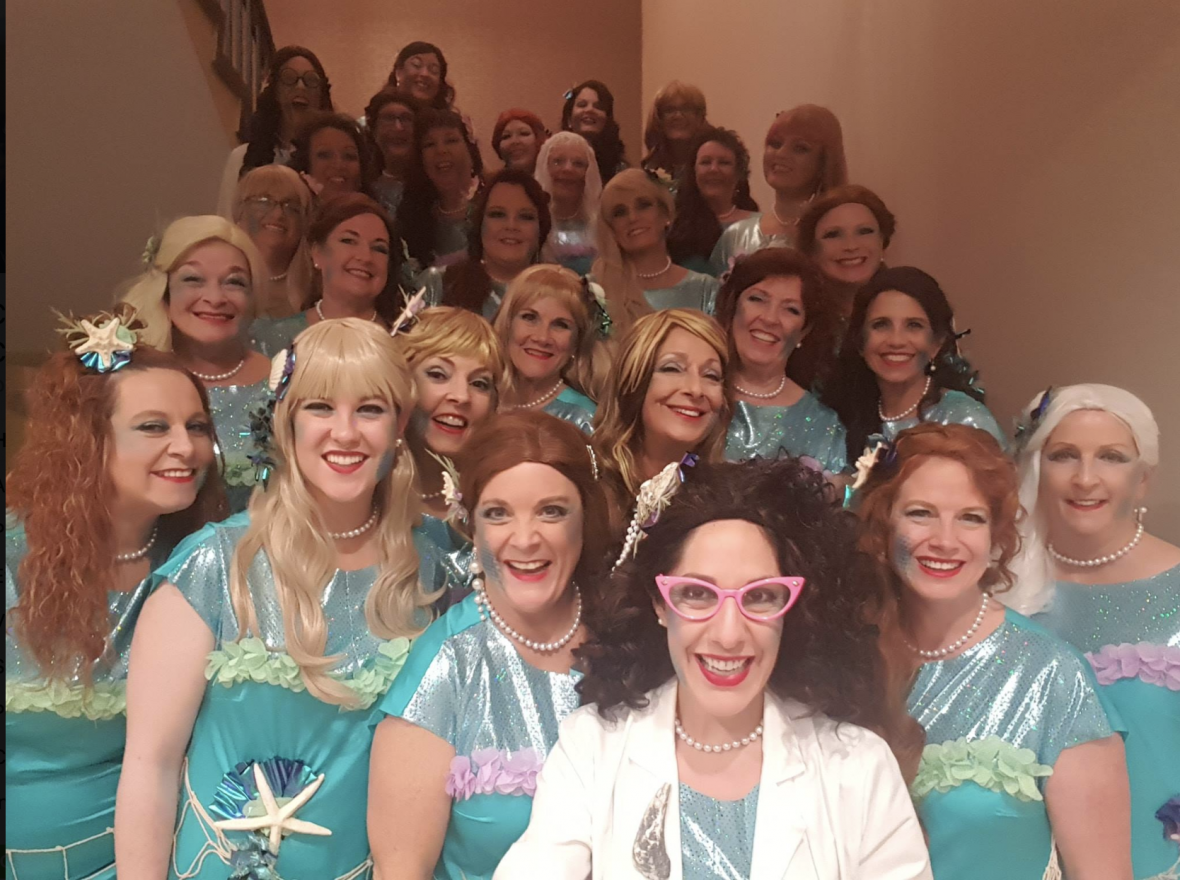 Harmony Classic Results!
Carolina Harmony competed last night (Tuesday, October 16) in the Harmony Classic at the Sweet Adelines Internationaln competition in St. Louis, Missouri. The chorus performed its "Mermaids in Space" package, complete with mermaid dresses and a giant clam shell on the stage. Songs included "Octopus's Garden," "Big Bad Bill is Sweet William Now," "I Have Dreamed," and "Come Sail Away."
See our performance in St. Louis on Youtube
The chorus placed second among the five Division A (small) choruses, finishiing just behind Sirens of Gotham chorus from New York. In addition, Carolina Harmony outscored all but one of the Division AA (mid-sized) choruses, despite the fact that most of these choruses were twice Carollina Harmony's size.