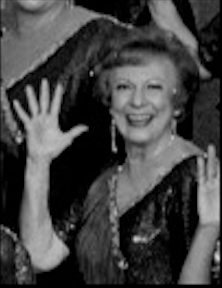 In Loving Memory of Amy Pethick (August 26, 1927 - February 19, 2019)
Amy joined Carolina Harmony Chorus soon after moving to Cary, NC, in the early 1980's and shared her positive outlook, excellent work ethic, and enthusiasm for barbershop harmony as an active member for a number of years.  She was an asset to the chorus both as a singer (excellent baritone) and as a member of the chapter Board of Directors, where she served several terms as Treasurer.   Most of all, she was a good friend and a pleasure to be around. 
We are lucky to have known her!!